Best Oahu Beaches
East Oahu Beaches
Got a picture in mind of what the perfect Hawaiian beach looks like?  Lanikai Beach fits that picture exactly and is located in the neighborhood of Lanikai in Kailua, which is on the Windward East side of Oahu.
This little treasure has plenty of soft sand and seclusion for a morning of peaceful, relaxing or swimming. Lanikai Beach used to be about a mile long, but the development of seawalls has caused erosion, making it about a half-mile. But certainly a gorgeous half mile! Lanikai has been ranked many times among the best beaches in the world. Two lovely offshore islands, soft white sand, and azure blue waters make it the idyllic tropical postcard spot. 
The two islands located offshore are called the Na Mokulua (or simply "The Mokes"), and the southern island is a bird sanctuary. Thanks to the stunning backdrop it provides, professional photographers frequent Lanikai, often for photoshoots with well-known models and personalities. 
Lanikai means "heavenly ocean," a name that is very apt for such a tranquil and gorgeous location. The area is ideal for sunrise viewing, and the full moonrise is stunning to see from this beach. 
Kayaking is also a wonderful way to experience Lanikai, as the water is usually quite calm. The wind can also be good here for sailing and windsurfing. If that weren't enough, Lanikai Beach is also an excellent swimming spot, and there is good snorkeling to be had here with some nice patches of reef. However, the water can be a little cloudy due to the fine sand particles. Be sure to check out the nearby Paradise Bay Resort if you'll be staying in the area, as it's a short 20-minute drive away from Lanikai Beach. 
Lanikai Beach Access & Tips
Access to the beach is only available by the public access walkways. There is no public parking lot, lifeguard, or amenities, but the nearby Kailua Beach Park has a bathroom, picnic tables, and outdoor shower facilities.  The pedestrian access to Lanikai Beach can be found between the residential homes, and the word Lanikai is written on a pillar entrance. 
Please respect the surrounding residents' property. Parking fines in the area can be exorbitant, so be sure to avoid parking illegally. Parking can be difficult to find, especially on the weekends or during vacation season when the beach is most crowded. If you want to see Lanikai at its very best, we suggest visiting on a weekday as it tends to be a lot quieter and less crowded. Also, Watch out for the Portuguese Man-of-War (jellyfish) and stinging limu (seaweed), especially from June through September.
Directions
From Waikiki, take the H1 headed west, then take the Pali Highway (61) to Kailua. Take a right at Kailua Rd., merge left, and then turn right onto Lihiwai Rd. until it turns into Kawaiola Rd. Left into Alala Rd., which turns into Mokulua Drive, which loops around into Aalapapa Dr. Follow as it loops around into Mokumanu Dr., and on the ocean side of that road is where the beach access points are. Start to look for parking as soon as you locate Kawailoa Rd. A more secluded beach area can be found at the Kuailima Dr. access area (located further down Aalapapa Dr.).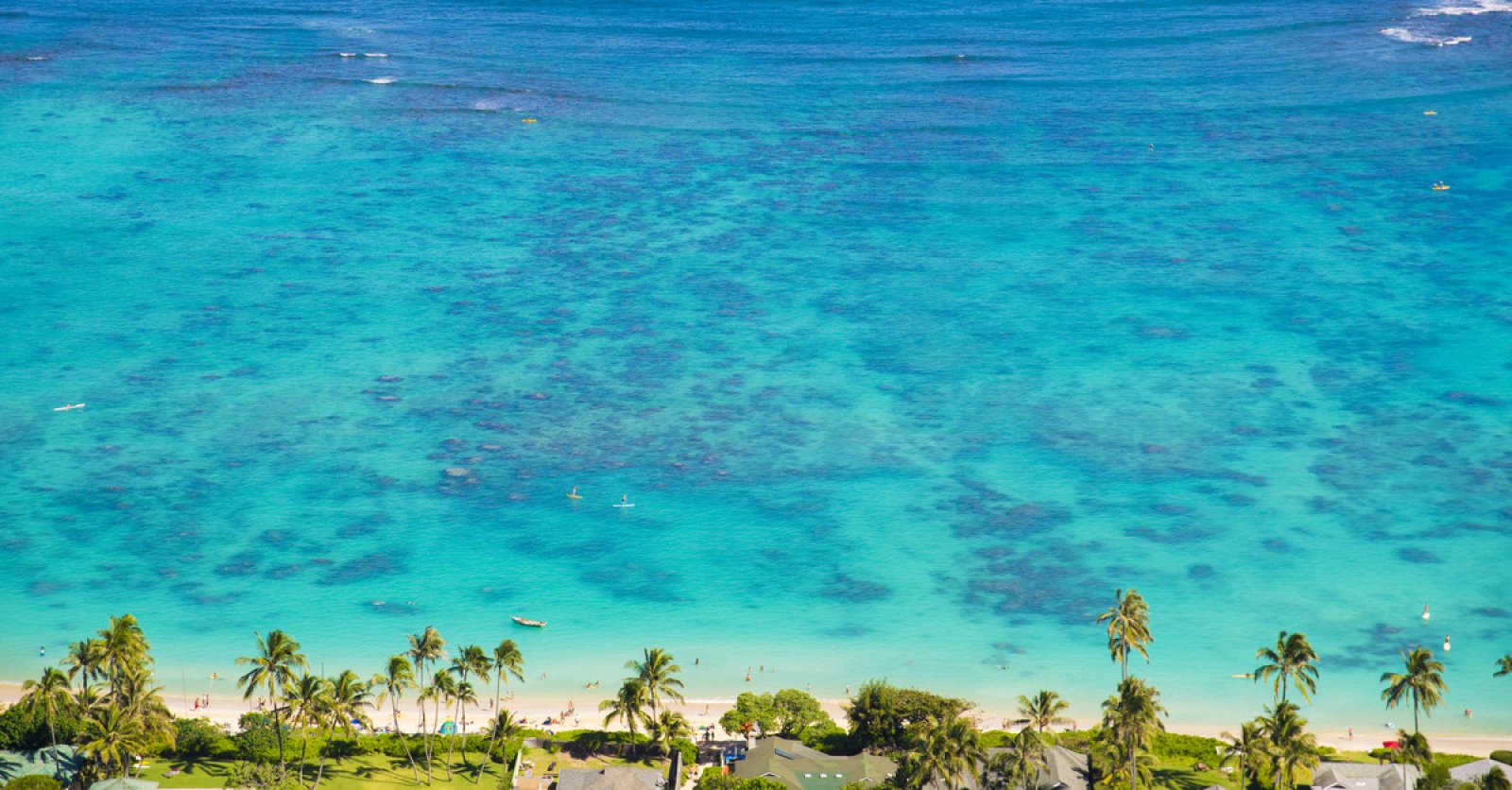 Book Your Lanikai Beach Activities
You May Also Be Interested In